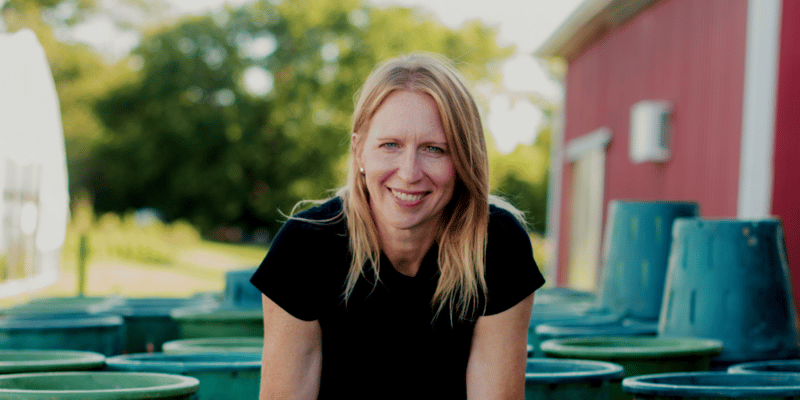 Kurt and Corinna Bench run Shared Legacy Farms, a 400 member CSA in Elmore, Ohio. With over 12 years of farming experience, their veggie box program brings fresh, local food directly to their community.
They run an 18-week season from June to October, where customers sign up and pick up their weekly boxes at four different pickup locations.
To sweeten the deal, Shared Legacy Farms also partnered up with other producers to offer additional boxes such as ice cream, coffee, dairy, and fruit shares too.
"For the first time in our career as CSA farmers, we will be completely sold out for 2021, before Thanksgiving. And for a 400 member CSA, that is no small thing!" shares Corinna.

Refreshing their platform
Running such a large CSA means Kurt and Corinna use an online store to manage their shares. After trialling a few different e-commerce platforms, they decided to start using Local Line in early 2020.
"In years past, our online store was clunky, not user-friendly, and downright ugly. In fact, in the last two years, my website store crashed when a bunch of my customers were on it at the same time," shares Corinna.
"Since having Local Line, this has no longer been an issue. Multiple customers made a point to tell me that the buying experience was so easy!"
Making the most out of their online store
Their new online store, powered by Local Line, has become their one-stop-shop. It allows farmers to organize all components of their business in one place, and quickly determine sales, run reports, manage inventory, and export customer orders.
When asked what her favourite Local Line feature is, Corinna says:
"Payment options! They allow you to customize the payment methods you accept when customers order. For example, you may want to offer credit card, cash, e-transfer, or SNAP coupons as payment options when customers check out. I appreciated the ability to turn off credit card payments for this short term with payment options—it's the reason I went with Local Line, and it did not disappoint."
The platform's functionality allows farmers to collect data and update info seamlessly, while also offering a straight-forward shopping experience to customers.
"The shopping experience has become so much better for our customers. I love how there is clarity for them AFTER they placed their order—the "thank you page" makes it clear that the order has gone through, and they all received a timely confirmation email in their inbox, not their spam folder. Also, I love how the cart populates as you build your order so it's clear what you've purchased."
Their best sales week ever
After a successful year with Local Line, Kurt and Corinna find themselves in a unique position.
When wrapping up their 2-week Renewal Campaign for their CSA shares in October, they sold 361 out of 400 shares in just under 10 days! That is 91% of their flagship product sold and amounts to $253,500 in income.
"It was the best sales week of our lives," shares Corinna. "With the bulk of our 2021 income already in the bag, we can walk into the new year with confidence and security. We've also made MORE money on our online store this past season, selling to our current CSA members, than ever before. I know it's partly because the online store experience was so easy. We are very, very happy with our choice of Local Line. It fits our style of traditional CSA super well."
About Corinna Bench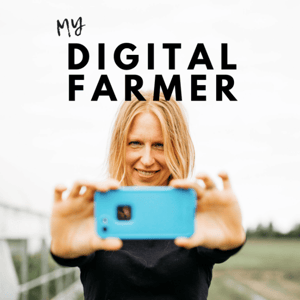 Corinna runs My Digital Farmer, sharing marketing resources specific to CSA farmers. She helps CSA farmers get connected and acquainted with successful digital marketing through her podcast, videos, courses and more!
In case you missed it, check out Local Line's Cole Jones as a guest on Corinna's podcast! Episode 51: Secrets to Online Store Success. Their discussion helps you navigate the new territory of selling online, how to choose your e-commerce platform, and what you need to do right to be successful at selling online.
---
Get started with a free Local Line trial today!
Used by all types of local food suppliers, Local Line helps you accept online orders, communicate with customers, and manage your business all in one place.