The Ottawa Markets have been serving their community for almost 200 years, starting in 1826. This community favourite was forced to adjust when COVID-19 came crashing through. Their two locations, Parkdale and Byward, were closed due to safety measures, leaving their vendors and community members without a way to sell and buy local food.
Both markets started using Local Line in March, and by May they had over $63,000 in online sales!
Getting Online
Operations coordinator Justin Turcotte knew they needed to find a new solution for their market. Justin first met Local Line in February at a conference.
When COVID-19 happened, Justin remembered the conversation and knew it was time to move his market online. "The biggest benefit we saw in using Local Line was that a lot of our vendors were already using it," he shared. "This meant the platform had an easy learning curve and that vendors could continue to use their existing stores. Also, it was ready to use from the get-go. No development needed—we could just start using it right away."
Running an Online Market
Running the Ottawa Markets online is different from running its physical market. Here is Justin's process for the market's online store:
The market accepts orders 7 days a week and has three designated pickup days (Tuesdays, Thursdays, and Saturdays). All customers place orders two days before the desired pickup day by 8:00 PM and all orders are paid online, which makes orders easy to track, and avoids cash payments at the market.

The day before pick up, all orders are aggregated and pre-packed. Justin downloads the order list and creates a vendor attendance list to determine which vendors have orders and how many they have that week. Any vendors with less than 15 orders can drop off their orders with the market team in the morning, and vendors with more are asked to stick around for pickup. One of their larger flower vendors had up to 120+ orders in one day!

The customer list is then downloaded. All customers are scheduled into 15-minute windows with 10 customers per time slot from 9:45 until 2:30 PM on pickup day. The day before, customers are sent an email with their allocated time. With a lot of hard work from their vendors and market team, they were able to get customers in and out within 5 minutes!
"It was quite the operation. It was a lot of work, but also a lot of fun," says Justin. "It yielded a lot of success for our vendors. We were able to do $63,000 in sales for our vendors and had over 1,200 orders over the course of a month. Our store now has 1,200 registered customers. It was a big success."
A New Generation of Customers and Vendors
Located in an urban area, the Ottawa Markets are starting to see a wave of younger vendors and customers.
"We've seen a transition in our markets to young farmers and customers. They have a different world view and are embracing technology," Justin explains. "As a team, we asked ourselves how do we use technology to accomplish things? This experience has eroded any fear that vendors will not be able to adapt. We have even started to do the allocation process online. We are offering options that appeal to the younger generation."
Transitioning Back to "Normal"
As markets across the country begin to open up again, the Ottawa Markets have started to transition back to their in-person market. They continue to operate using their online store, allowing customers to put in orders and pick up at the market.
"Now that we are starting to open up again, our online store is an added value to our customers. Vendors can have an online store and customers can order and pay online ahead of time. They don't have to worry about cash in the era of COVID."
They are offering an alternative option to the traditional grocery store experience. Their online store is solely reversed for local producers and eliminates any fear shoppers may have when it comes to health and safety. It also acts as a great way to guarantee you get the products you want if you can't get to the market early. Everything from fresh produce to bread to honey is loaded directly into a customers' car. It is safe and it is local!
"Without Local Line and without starting an online market store, there wouldn't be much of a market today to speak of. We are so happy to have it. If any market managers are thinking of getting online, I would tell them to use Local Line. It has been very helpful, and the customer service is always there for any problems you may face!" says Justin.
If there's anything we can do to help your market sell online, please reach out to us at info@localline.ca.
---
Take your market online today with a free Local Line trial!
Local Line is the best way for your food business to keep operating and selling during COVID-19. Use Local Line to set up an online store and offer home delivery to your customers.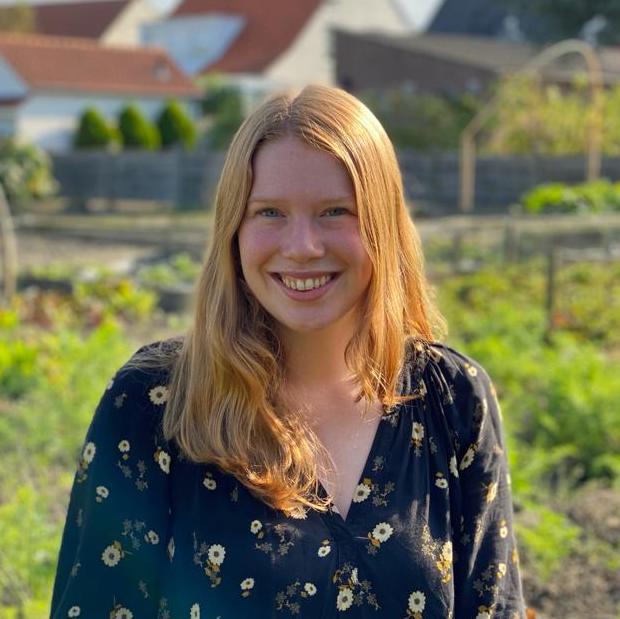 Nina Galle
Nina Galle is the Content Creator at Local Line. She writes everything from blog posts, templates, free tools, and other helpful resources for farmers, food hubs and markets.
See All Posts