Similar to many farmers' markets across North America, market manager Alexa and her team at The Leslieville Farmers' Market in Toronto knew they needed a solution to keep their market open during the pandemic.
In early March, Alexa heard about Local Line through the Greenbelt organization and saw the opportunity to continue to give her community access to local food. She liked that many vendors selling at multiple markets would only have to manage one account and inventory instead of using a different platform for each market. The Leslieville Farmers' Market quickly signed up!
Now with a few months' experience selling online, Alexa and her team have found the best way to run their online market.
How Leslieville manages their online market:
Online ordering opens on Thursday and is open until midnight for orders.
On Friday, Alexa downloads the order list and organizes the orders with customers and vendors. She then sends the customers an email with their pick up time for Sunday.
On Sunday morning, the market depot gets set up for market day! The tables and tents are placed for easy pick up. The market depot manager goes around to the vendors to collect orders in a wheelbarrow. Then, orders are sorted by customer name and put into the customers' personalized box.
When customers come to get their orders, they can go directly to the depot tent to collect their boxes. Customers are asked to pay a $5.00 market depot fee to help keep everything running smoothly.
"The market depot allows us to aggregate orders in one place, which helps keep everything super organized on Sundays. Customers who feel uncomfortable walking around the market due to COVID or our vulnerable customers are able to safely continue to shop at market," explains Alexa.
Getting their vendors connected
Keeping the vendors happy is a big part of being a market manager. When the market first started their online store, it took some time to get everyone adjusted to the new system.
"Our vendors really like it. It took some time for everyone to get used to a new system, but now our online store has become a staple part of our market."
Alexa and the Leslieville Farmers' Market team opted for a Local Line Market account, where different vendors control their own inventory and payments.
"Having the Market Account, we allow the vendors to be in charge of their own inventory and payments. It saves me a lot of time as a market manager and it keeps the market shopping experience the same as in person. The shopper goes to each vendor and purchases from them directly!"
Managing their online market
Alexa uses social media to actively market their new online store. She uses Instagram to make stories about vendors or products to provide a snapshot of what customers could buy that week.
On Market day, Alexa will post on Instagram to get people to come to the market. She makes sure to feature different vendors by doing profiles to encourage customers to shop around!
Alexa also uses email to communicate with customers and promote sales. She sends two weekly emails: one weekly newsletter to the entire customer base and another personalized email to customers who have ordered with the pick up information. In the newsletter, she includes vendor profiles and "what's new" at the market that week. These emails keep her customers up to date with the market and encourage weekly sales!
Leslieville's online market model
The Leslieville Farmers' Market's online store allowed this market to thrive when its physical location was closed, and it allows vulnerable customers to continue to shop local and feel safe doing so.
"Our regular customers love Local Line and are spending more and more each week," shared Alexa. "Most orders we get are over $100, but we even see some that are around $500-600!"
Alexa's favourite Local Line feature is the ability to switch up the pictures on their storefront. She uses Canva to create new headers and switches it out regularly. This makes their online store feel more personal and allows her to be creative with the shopping interface.
She also likes the different pick list options. Local Line's detailed pick list view allows her to "control find" a customer's name and know exactly what they ordered. It saves so much time getting orders organized on Sunday mornings!
"The biggest benefit we get from Local Line is the ability to continue to help our senior customers. It allows us to do the extra work to help those in vulnerable positions continue to have access to local food during a pandemic. Our market is a part of our community and when COVID came along, we needed to be creative. Local Line allowed us to continue to be part of the community, and allow our community members to continue to be a part of the market."
---
Free Download: How to Launch and Promote Your Market's Online Store in Under 3 Days
Step-by-step instructions to get your market launched, promoted, and accepting orders!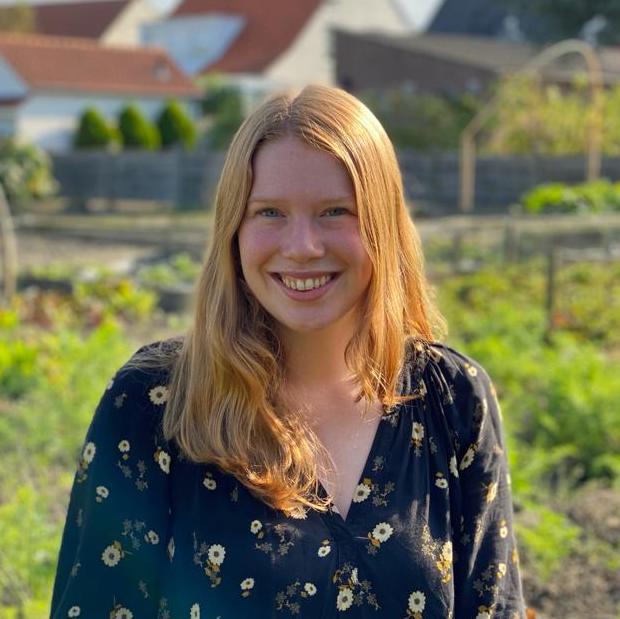 Nina Galle
Nina Galle is the Content Creator at Local Line. She writes everything from blog posts, templates, free tools, and other helpful resources for farmers, food hubs and markets.
See All Posts