If you looking to expand your customer base, here are five tips for getting more customers:
1. Sell with Your Neighbours
If you only sell produce, that's ok, but when trying to target new customers, creating more of a "one-stop-shop" for their local food needs will increase the likelihood that you get orders. Think of this as like your own online farmers' market! Connect with other producers to set up co-selling and co-delivery with neighbours. This is a great way to share costs and increase sales. For more on how you can make this happen, here is an example of farmers in Northern Ontario who used Local Line to set this up.
This blog post is all about how to sell with your neighbours.
2. Know Your Customers
The best way to get more customers is to understanding who you are selling to. One of the best ways we've seen suppliers increase their sales is selling and promoting at locations that play into a customer lifestyle.
For example, many food suppliers live by the philosophy that food is linked to health and wellbeing, such as raising livestock in pastured conditions or using organic production methods. This philosophy resonates with their customer base. Selling at events or locations that are hubs for like-minded people will increase their likelihood for sale.
Determine what type of customers need your products and understand their ways. Where do they shop? Where they do frequent? Figure this out and meet them halfway.
For example, we've had many pasture raised meat suppliers find success selling to independent gyms, CrossFit and yoga studios!
3. Invest In Your Online Presence
Whether it's investing time or money, it is essential to invest in your online presence. The future of local food is online. Being online has many benefits such as decreasing chance of lost orders, reaching more customers, and increasing the professionalism of your business. Everyone is online, including your customers, therefore you should be too.
If you have an online store that is modern, easy to use and professional, not only will you see some immediate results, but you'll thank yourself long term as your brand grows.
4. Create a Referral Program
This is a big one. Word of mouth is extremely important in the food industry. Your customer base is bound to have friends that would love your products too. You should be tapping into your existing customer network to generate new leads. So how do you ensure that customers will refer you to friends on your behalf? This post gives you 6 steps to creating your own referral program.
Referring a friend is a win-win for everyone. Your existing customer is rewarded for their loyalty by receiving a discounted price. Your new customer is learning about your business from the most trusted source of marketing: word of mouth. And, most importantly, your business just earned a new customer from an existing one!
Get rewarded for sharing the good news about Local Line! Learn more about our Referral Program.
5. Use a Variety of Marketing Platforms
Social Media
Use social media to promote your brand and showcase your products. Instagram can be a great tool to show pictures of your farm, production and team for your customer base to get a sense of who is growing their food and what sets your production apart from the competition.
Email Newsletter
Connecting straight with your customers through email newsletters is a great way to share your inventory list, business news, and other content. Newsletters are an important way to keep your customers updated on your business and your products. Lucky for you, there's a generally accepted formula you can use to create a great newsletter.
Check out this blog post to help you get started!
Flyers and printed material
Hang up promotional material at customer hotspots, such as gyms, farmers' markets, local shops, etc.
There are many different methods to promote your business. Using a variety will increase the likelihood the material reaches your audience.
---
Free Download: The Ultimate Marketing Handbook For Farmers
Your need-to-know guide for social media, e-mail campaigns, and branding for your farm.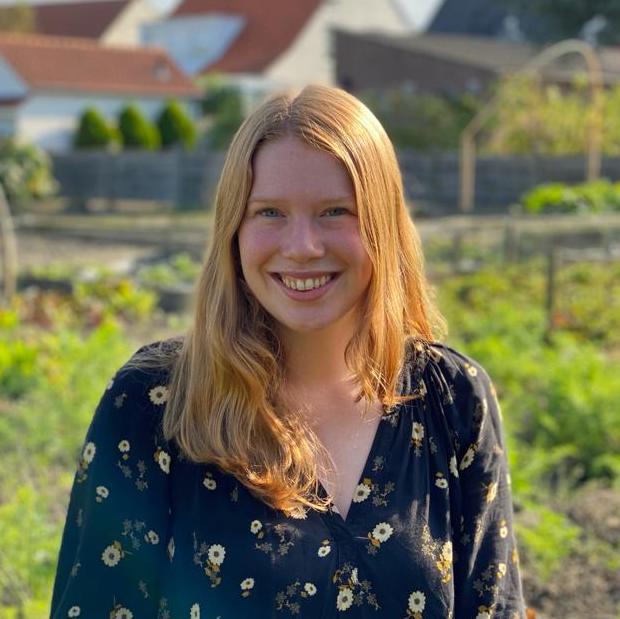 Nina Galle
Nina Galle is the Content Creator at Local Line. She writes everything from blog posts, templates, free tools, and other helpful resources for farmers, food hubs and markets.
See All Posts